I was tagged by Summer @ Xingsings who is currently on a blogging hiatus so I don't know if she will see this but thank you so much! 🙂 This is her post and definitely check out her blog because she's amazing.
I've never been much of a coffee drinker but this year has changed that. I stay up to study and have found that nothing is more refreshing than a hot cup of coffee to keep you up! Because of this new found love for coffee, I thought it would be appropriate to finally do this tag!
---
BLACK
A series that's tough to get into but has hardcore fans.
For me this is probably Lord of the Rings. I know some extremely hardcore fans of the series and I have tried to read the first book but I can't get past the first few chapters… I've seen a bit of the first movie as well but didn't find it that interesting.
PEPPERMINT MOCHA
A book that gets more popular during the winter or a festive time of year.
Probably Harry Potter? Everyone loves a good Christmas at Hogwarts!

HOT CHOCOLATE
A favorite children's book.


Btw, is this question implying that hot chocolate is only for children?! A favourite children's book of mine is Matilda. I love all of Roald Dahl's book but I remember being particularly fascinated by Matilda and just her life. I loved reading all her antics with her crazy family and Ms Trunchbull!
DOUBLE SHOT OF ESPRESSO
A book that kept you on the edge of your seat from start to finish.
Ready Player One had so many unexpected twists and turns! Also, Lady Midnight was flipping fantastic. How does Cassie come up with her plots? They are so intricately planned and just so wonderful.
STARBUCKS
A book you see everywhere.
The Hunger Games. There are like 20 copies of it in my local bookshop.
THAT HIPSTER COFFEE SHOP
A book by an indie author (a shoutout).
Hart Broken by Annie Arcane! She was kind enough to send me a copy by email and I really loved it. It definitely deserves more attention.
OOPS! I ACCIDENTALLY GOT DECAF
A book you were expecting more from


Maybe I'm judging too quickly but I read the first few chapters of A Darker Shade of Magic by V. E. Schwab and so far, it's not blowing me away…
THE PERFECT BLEND
A book or series that was both bitter and sweet, but ultimately satisfying.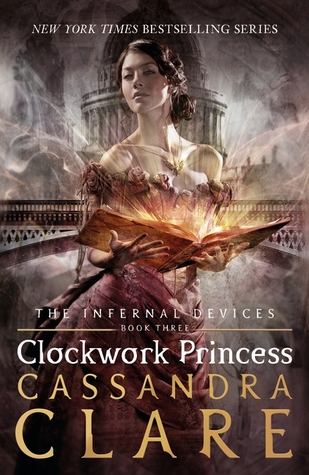 The Infernal Devices by Cassandra Clare. I don't even have the words to describe how much I absolutely adore this book series.
GREEN TEA
A book or series that is quietly beautiful.


Definitely I'll Give You The Sun by Jandy Nelson. The book is about art, but is, in itself, a beautiful piece of art ❤
CHAI TEA
A book or series that makes you dream of far off places.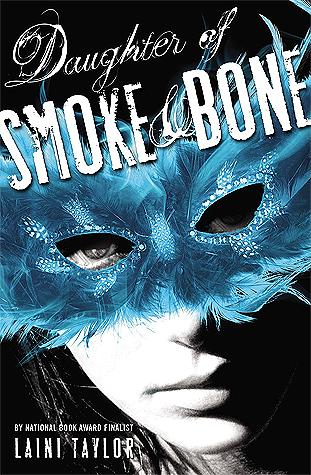 Daughter of Smoke and Bone by Laini Taylor! I want to go to Prague, and Marrakesh and to the desert and just EVERYWHERE because Laini Taylor describes everything so beautifully. I should also mention Just One Day by Gayle Forman because it did make me want to go to Paris and the US and Amsterdam for more than 'just one day' 😛
EARL GREY
Favorite classic.


A Little Princess by Frances Hodgson Burnett. Her more famous work is The Secret Garden, which I actually didn't enjoy but this one I adored. I have read it so many times and the story never fails to warm my heart.
---