Oh my god 2016 is almost over! YAY! THIS YEAR HAS BEEN TERRIBLE XD
However, one good thing is obviously the books! (And I've also had some pretty good food this year.) I've read 84 books this year (smashed my Goodreads reading challenge WOO!) This post is a list of my favourite reads of the year and is linked up with The Broke and The Bookish's Top Ten Tuesday feature. This list comprises of books that I read this year, not just those that were released this year. It is in no particular order, just books that I really loved 🙂
1. Tales from the Shadowhunter Academy by Cassandra Clare
Expectation: Fun stories about Simon
Reality: ….I never knew I needed this in my life but I did.
This is a novella bind up of events that occur before Lady Midnight. Cassandra Clare has managed to make the most of the opportunity and provide us with back stories about so many characters. Everyone was given so much emotional depth through this book. We learn so much about Simon, Valentine, Robert Lightwood. The stories in this book are so beautiful and explain a lot of things that we readers were curious about. It also sets up The Lost Hours and The Dark Artifices wonderfully!
2. Lady Midnight by Cassandra Clare 
Expectation: Super-mega-awesome Shadowhunters book
Reality: SUPER-MEGA-AWESOME SHADOWHUNTERS BOOK!!!
This book was so good. SO GOOD. Oh my god. It was quite long for a series starter but at least she started it off with a bang. There were so many twists and turns in this story and I loved how it was so much darker and grittier than the other Shadowhunter books. The characters are so complex and the story is dealing with so much stuff about Shadowhunters that we never knew before. A++ 10000% would recommend!
3. Popular: Vintage Wisdom for a Modern Geek by Maya van Wagenen
Expectation: Funny lol moments
Reality: lol moments + sweet moments + wonderful writing + cute story = perfection.
This was such a sweet read! It's the story of how the author follows this Popularity Guide from the 50s and sees how many of the tricks still work. I'm so impressed that someone who is my age wrote this and I'm surprised that this is non-fiction! I have so much respect for Maya and I just adore her story in this book.
4. Me Before You by Jojo Moyes (Review)
Expectation: Tfios for adults
Reality: Deeply moving, very touching, heartbreaking story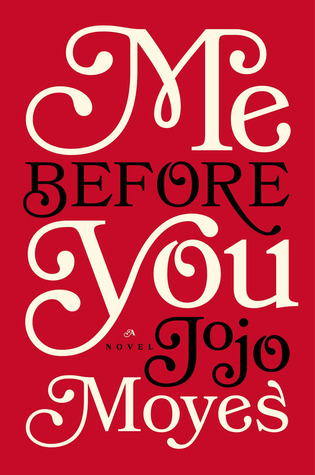 This book left me sobbing for so long. The dialogue towards the end is so so so heartbreaking. You can just feel Lou's desperation through the pages and it's just so sad. The story also has several light moments and Louisa's character is one that I do love dearly. Overall, this made me value my life and the opportunities that I have so much more.
5. Ready Player One by Ernest Cline (Review)
Expectation: Games! Future! Fun!
Reality: Games are not always fun.
This was such a unique read! I adored the writing and the characters – Cline is brilliant. The concept is just so cool, and the execution flawless. The intricacies of the Oasis heve been delicately crafted and I just. love. everything. I would like to move there asap. thanks.
6. It Ends With Us by Colleen Hoover (Review)
Expectation: Normal CoHo romance with a twist.
Reality: Shocking, deeply moving, heartwarming and heartbreaking.
This book just spoke to me on a level that no other contemporary had in a very long time. I cried so much while reading this. I went in not knowing what it was about but I came out of it an absolute wreck. The characters are so complex in this story. You love them and you hate them, at once. The writing is really interesting and complements the story well. I also loved reading the author's note at the end, knowing that the story comes from a very personal place makes it all the more beautiful.
7. I'll Give You The Sun by Jandy Nelson (Review)
Expectation: Cutesy, contemporary romance!
Reality: Art. This book is a piece of art.
I feel like I talk about this book a lot but I just can't help it! It's wonderful. The writing, the characters, the setting – every aspect of the book is just perfect and add to the wonderful-ness of this spectacular story. I am so excited to read more of her work!
8. Magnus Chase and the Gods of Asgard: The Sword of Summer by Rick Riordan (Review)
Expectation: Something like Percy Jackson
Reality: HAHAHAHAHA I LOVE THIS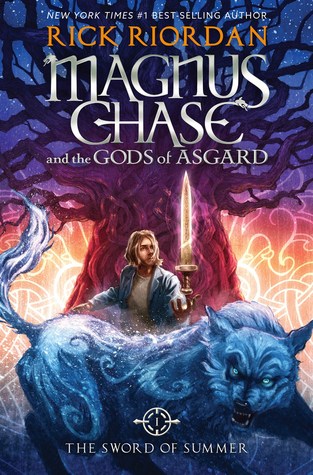 This series is just phenomenal! I love how Rick manages to make mythology so interesting! He is a god. This series explains the complexities of Norse mythology in a very nice way. The characters are diverse and hilarious. There is so much good stuff here, I'm really excited for more. I think I'm liking this series even more than Percy Jackson.
9. Am I Normal Yet? by Holly Bourne (Review)
Expectation: Cutesy YA romance
Reality: Calling attention to important issues while being absolutely HILARIOUS!
Holly Bourne is honestly one of my new favourite authors. Her books all feature characters that are so easy to relate to and have thoughts and feelings that are very realistic. I feel like her characters and I would get along so well. She manages to depict very serious issues in a way that is impactful but not preachy. I also love the themes of feminism and women empowerment that she brings up. Long live the Spinster Club!
10. Before I Fall by Lauren Oliver
Expectation: Something like If I Stay
Reality: THIS IS AWESOME I LOVE IT ❤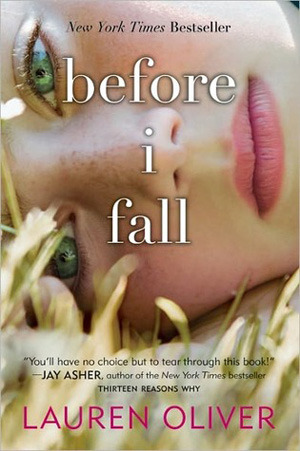 I finally picked this up after so long and I am so glad I did because it blew me away. It had me hooked from page one because her writing is just gripping. The story discusses some important themes and features some really complex characters with interesting back stories. I will have a review of this up soon because I have way too much to talk about!
---
What were your favourite 2016 reads?