Before you proceed with reading, let me just tell you that this post contains a lot of spoilers. I wrote this to discuss a lot of the things in the story so if you haven't read ACOTAR yet, stay away!
---
4 stars
I went into this book with quite low expectations because I have been severely underwhelmed by the last two books in the Throne of Glass series. Still, I gave the book a go because it's a fairy tale retelling and Maas' writing is quite entertaining. I'm happy to say that I was not disappointed.
A Court of Thorns and Roses is a love story and I liked how that was very clear from the start. (By which I mean you don't enter with hopes of a badass assassin book and leave with a messy AF love pentagon *cough* Throne of Glass *cough* But there are possibilities of that happening in the future *sigh*)  This is a fantasy retelling of Beauty and the Beast so it was quite clear from the start that Tamlin was endgame what with him being cursed by a witch (I mean, that's kind of exactly what Amarantha was..) to look unappealing with the masks. The story ended just about where Beauty and the Beast ended so I'm curious as to see what comes next since Amarantha is dead. Are there more villains to look out for? Is it just going to be focusing on Feyre and her new life as a High Fae? I'm interested to find out.
Speaking of the curse that Amarantha put, I found it very specific. I understand that she did so to make it difficult to break the curse but it was so awfully convenient for Feyre to show up just in time to fall in love with Tamlin, right? As for their relationship, I liked Tamlin, he was very sweet but him and Feyre barely know each other yet they have such strong feelings for each other #instalove (Also Stockholm Syndrome)
I am not attached to any of the characters in this story because they didn't have much personality. Feyre was pretty badass and she cared about her family and she liked art. I liked that she was passionate about art and loved her family so much but she wasn't a protagonist that I related to or liked that much. Tamlin was nice and his dedication to his court was admirable. But again, there was no personality. He was just very one dimensional to me. I liked Lucien a lot. He was fun and loyal to Tamlin. His backstory was pretty cool. I liked how his relationship with Feyre progressed through the book and I hope to see more of him in later books!
The deepest character in the book was probably Feyre's sister, Nesta. She definitely had the most character development through the book. She started out as a bitter, whiny girl but ended up being a selfless, wonderful woman. I found their family and the village history really interesting. I like that Sarah J Maas gave them all a back story, it was a good arc and I like how it was resolved. Feyre's other sister was also adorable! ❤ I didn't particularly like her father and his defeatist attitude and the fact that his daughters worked so hard for their family while he did…nothing.
Coming back to Rhysand, I know that I probably should like him because he was kind and considerate enough to help Feyre through the trials but it felt like he did that more for selfish reasons than Feyre's good health. I am uncertain about where the whole 'one week every month' thing is going to go. If SJM turns this into Throne of Glass, I am going to cry. BUT while in Throne of Glass both Dorian and Chaol are great lovable characters, WTF DOES ANYONE SEE IN RHYS? He is a blackmailing, selfish opportunist who drugged Feyre on a daily (nightly?) basis. There are so many problems here, guys. No. Just, no.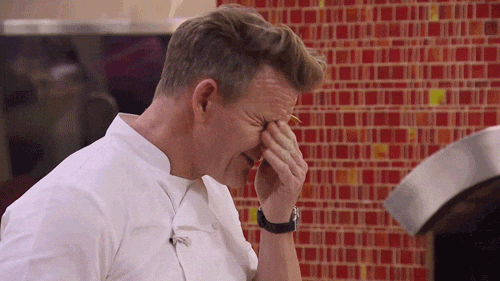 Tamlin, on the other hand, was nice. I didn't want to like him in the start because of how he took Feyre away from her family, but it turned out to be for a noble reason. Him and Feyre have some really cute scenes together and while I still think they fell in love way too quickly, I can accept this relationship because a) it's not based on anything shallow like looks and b) TAMLIN IS NOT GIVING HER ULTIMATUMS WHERE SHE CAN ACTUALLY DIE IF SHE DOESN'T ACCEPT???
Can you feel my frustration about Rhys yet?
Amarantha's back story was a bit weird. I understand that the one guy who broke her sister's heart made her hate all the humans and gave her major trust issues but um. Didn't she do something similar…? She captured Tamlin and kept him captive because she…loved him? Basically, she was just a psychopath.
While laying out the conditions of Feyre's imprisonment and how to be set free, she was given two options – perform 3 tasks successfully or answer a riddle correctly. I knew immediately that the riddle is definitely going to come into play because why else would it be mentioned? #foreshadowing. However, I didn't expect it to happen the way it did. After Feyre successfully completed the third task, Amarantha was all, "I said I'll set you free but I didn't say WHEN MUAHAHAHAHA DIE BITCHES," (not a direct quote but it was something similar okay?)  Feyre had an epiphany and answered the riddle correctly. The scene after she set the kingdom free and Tamlin got his powers back was my FAVOURITE. It was so badass how Tamlin went and killed Amarantha in literally three seconds.
The three tasks were very interesting. They were well thought out and very nicely written and you could feel all of Feyre's nerves and fear while reading them. It was very reminiscent of the tasks in the first book of the Throne of Glass series but much more bloody and gory. Those were also fantastic scenes.
Can we also talk about literally the WORLD'S EASIEST RIDDLE?? I mean, what else could it be? GRAPE JUICE?! You're so stupid sometimes Feyre.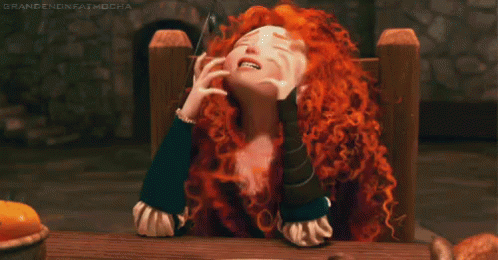 Another standout aspect about this book for me was the world. It was so intricate and different from all other Faerie books I've read. There is a segregation between the Fae and the humans and a lot of rich history behind that. Tamlin's court is absolutely beautiful and I loved reading the parts where Feyre was just exploring the place.
Overall, I like this a lot more than the Throne of Glass series so far. My biggest hope is that it doesn't turn into a hot mess like that did! I'm interested to know what happens next in the story seeing as the Beauty and the Beast plot has already been covered. I have ordered ACOMAF and it should be here any day now. That's got a lot of fantastic reviews so I'm really excited for that!
---
Have you read A Court of Thorns and Roses? Did you enjoy it? Do you like the sequel? Which of SJM's series do you prefer? Who do you ship?