Top Ten Tuesday is a weekly meme hosted by The Broke and the Bookish.
One of the only things I'm good at is reading! I read faster than most people I know so I can finish books quite quickly, provided I have nothing else to do and the story is really interesting. However, I haven't read too many books in a single sitting. I always take at least a day, with several breaks. So this is a list of the top ten books I've read in a single sitting or a single day (it counts okay? :P)
The Tiny Wife by Andrew Kaufman
This book is absolutely adorable! It's really short and I finished it in a single sitting. It's very weird and random but has a great message.
Spirit Bound by Richelle Mead
This is the fifth book in the Vampire Academy series. The series is like drugs – once you start, you cannot stop. SO MUCH HAPPENS! Every page is exciting that I just didn't feel like stopping. Ergo, I finished it in a day.
Harry Potter and the Order of the Phoenix
This is the longest Harry Potter book (with 766 pages in the version I read) – I hope you're impressed 😛 I read this in a day in the summer of 2010 – the year I started reading Harry Potter. I distinctly remember the day too. I got up, read, took a bath, had lunch, read and then my mum came to call me for dinner which is when I realised that I'd been reading for a looong time. I stayed up till 11 or 12 and finished this in a day! I was only about 10 I think so it was a huge deal to me. I literally could not put this book down!
Ruby Red by Kerstin Gier
This book is so fun! It's short and full of great characters and has a really unique story about time travel. It's so easy to get into – I LOVED IT. Just flew through it in a single sitting back in the 8th grade.
The Elite by Kiera Cass
I hate this series but it's so freaking addictive that I also love it. #TheStruggle I was so frustrated by America Singer but I just couldn't stop reading! Finished this in a day back in 2015.
The Mistake by Elle Kennedy
Elle Kennedy's Off Campus series is just such a lot of fun! It's so easy to read and the characters are just great. I was so invested in Grace and Logan and their cute af relationship. Flew through it in two or three sittings!
Broken Soup by Jenny Valentine
This used to be one of my favourite books a few years ago. It still has a special place in my heart but I have read better books now. Broken Soup is a book I read during holidays when I had nothing to do and there was so much happening in this story that I was hooked. I read this really quickly because I couldn't believe what I was reading and HAD to know more!
Gingersnaps by Cathy Cassidy
Cathy Cassidy's books are short and so so so adorable. I read most of her books in a single sitting but I'm mentioning this in particular because I remember reading this in school underneath my desk and not getting caught 😛
Snakehead by Anthony Horowitz
I love the Alex Rider series but this book is my least favourite because I just can't remember what happened in it! I borrowed it from a friend who needed it back the next day to return to her library (it's a weird library and I didn't have membership) so I speed-read and finished this in a few hours but in doing so, missed a lot of plot points leaving me ultimately confused.
Caraval by Stephanie Garber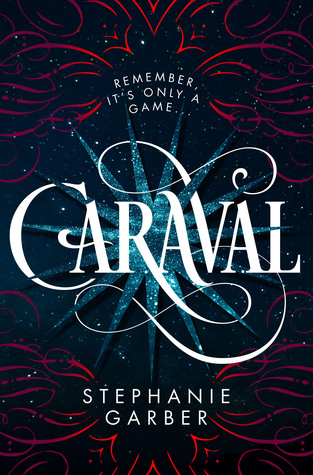 A more recent read for me. I LOVED this world and kept getting surprised at all the twists and turns. Yes I admit, I read this in 2 days not one BUT it was within 24 hours so I'm still mentioning it here. Read my review of this to know all my thoughts on it!
---
Do you read books in a single sitting? Or do you savour them by stretching the reading experience over a few days?