Are you struggling to finish that 500 page fantasy novel because you think it's not worth it? Do you just want to binge watch Netflix all day and not pick up a book ever again? Have you started several novels but just not been motivated to read beyond a few chapters?
Is your answer to any of those questions (or, god forbid, ALL of the questions) was 'yes', I must sadly inform you that you, my friend, are in a reading slump.
BUT don't you worry, I have just the cure!
From my very scientific research (lol) I've found that the best way to get over a slump is… to keep reading! I know what you're thinking, the whole point of a reading SLUMP is that you don't want to read anymore. To get out of a slump, you need to keep powering through book after book after book and you might not want to read past a few pages initially, but you're bound to find a book that'll pique your interest for long enough that you'll finish it and can get back on track for your reading goals!
In my opinion, the best books for a reading slump are light books that don't deal with heavy subject matter and don't require you to think a lot while reading them. Here are some of my recommendations for whenever you're in a reading slump:
Pivot Point and Split Second by Kasie West
These books are the perfect combination of a unique world balanced by a typical Kasie West cutesy love story. I flew through these so fast and I think they're my favourite Kasie West books. I highly recommend these!
The Secret Diamond Sisters by Michelle Madow
I marathon-ed these last week when I was in a bit of a slump and they've got me right back into reading! The premise is basically that the three Diamond sisters find out that their father is a rich hotel owner in Vegas and they have to move in with him because their mother has a drinking problem. It's all about how they adjust in a new setting and all the drama that goes down in Las Vegas. It's very over-the-top, dramatic and quite unrealistic but it's also quick, easy, and entertaining to read.
Hex Hall by Rachel Hawkins
Rachel Hawkins has a great sense of humour and this series will keep you laughing throughout. It's a fantasy series set in a school for magical creatures like werewolves, vampires, faeries, witches etc. Apart from having the most exciting school drama because of the Hogwarts like school, this series also has an interesting storyline which will keep you hooked.
Geekerella by Ashley Poston
A Cinderella retelling about a girl obsessed with a show very similar to Star Wars. What's not to love? This was also a very recent read for me and it was freaking ADORABLE. I loved every second and just flew through it!
The Lying Game by Sara Shepard
This is kind of a long series with six books in it, but if you get through the first one, you will definitely want to finish the series. It's told from the point of view of a girl who's dead, trying to figure out who killed her, while looking at her twin, who she didn't know existed, taking her place in her life. This series also has a lot of typical high school drama, which is always fun to read. Sara Shepard's books are not the best written, but they have very addictive story lines!
Tiny Pretty Things by Sona Charaipotra & Dhonielle Clayton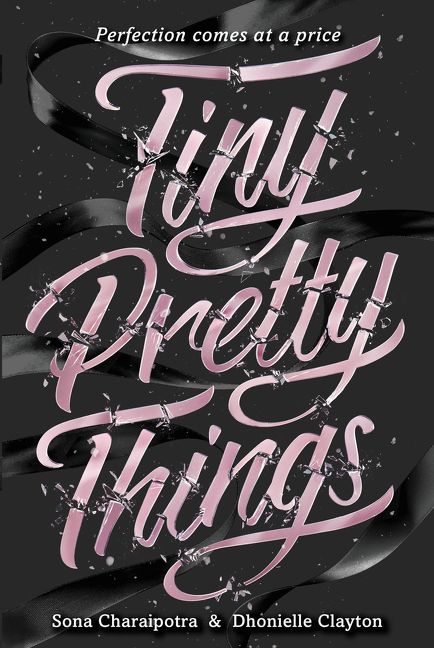 I LOVE THIS SERIES SO MUCH! I flew through both books in the series because something about this competitive, toxic environment where everyone was trying to sabotage one another was just SO FUN to read. It reads like a TV show, so if you're someone who's been watching too much Netflix and want to get back to reading, I recommend this!
---

What do you do to get out of a reading slump? What kind of books would you recommend to get out of one?