I've seen this tag floating around BookTube and the blogosphere for a while and I absolutely love watching/reading people's unpopular opinions. I haven't been tagged for this but I want to do it so I am #rebel.
A popular book or series that you didn't like.
NOPE NOPE NOPE. The first book was alright, I suppose but Insurgent was quite boring and Allegiant was a mess. I thought Four and Tris were really boring characters and I just didn't care what happened to them. This book series just wasn't for me!
I also really hated The Summer I Turned Pretty books by Jenny Han. Good god, they were awful. Belly is so annoying, I wanted to stab her. On a brighter note, I do love all of Jenny Han's other books ❤
A popular book or series that every one else seems to hate but you love.
It's a bit of a stretch to say that EVERYONE hated this book but I've read a fair few negative reviews from bloggers whose opinions I trust. I understand that the writing is full of purple prose and not a lot of people enjoyed that but I personally loved this story. I thought it was very beautiful and I can't wait to get my hands on the sequel!
A Love Triangle where the main character ended up with the person you did NOT want them to end up with (warn ppl for spoilers) OR an OTP that you don't like.
-spoilers for Heir of Fire and Queen of Shadows-
Rowan and Celaena (or Aelin, whatever you want to call her) I just didn't like them together. They could have been great friends but as a couple, they seemed very forced. I am a Chaolena shipper but I think even Dorian would have been better than Rowan. It was so annoying to read about how hot he is every three pages WE GET IT. I haven't read Empire of Storms yet so I don't know whether they're still an item but for HoF and QoS – I don't ship them!
A popular book genre that you hardly reach for.
Horror. I know there are a lot of very well written scary books but if I read a horror story, I will not be able to sleep for the next three years. Stabbing, violence and death is fine by me but ghosts and spirits creep me out.
A popular or beloved character that you do not like.
Tris, like I mentioned earlier is not my favourite. I also don't like Rowan or Aelin that much to be honest. But for this one, I'm going to go with Severus Snape. He does have redeeming qualities, I know. But I just can't get over how much of a bully he was to Neville and so many others and how he made Lupin lose his job and reputation over a grudge from when they were kids. I don't hate him, because he did risk his life on multiple occasions and was so valuable to the ultimate defeat of Voldemort, but I don't like him a lot.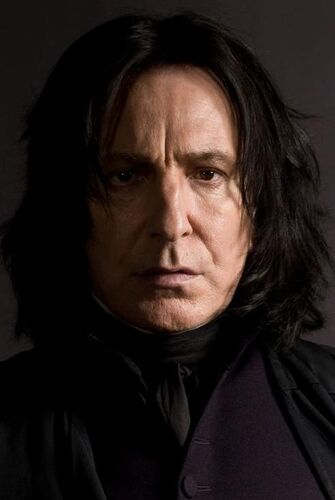 A popular author that you can't seem to get into.
For this one, I have two answers – Adam Silvera and Rick Yancey. I've tried reading More Happy Than Not twice and both times I was so underwhelmed, it has a great premise but it's sooo slow. I also didn't like the characters much. I do want to read his second book though so maybe my opinion on him will change. As for Rick Yancey, I've tried reading The Fifth Wave so many times but it's very confusing for me. I understand that part of the mystery of the book is that it's so ambiguous and you don't know who's narrating what but not knowing what I'm reading is very annoying.
A popular book trope that you're tired of seeing.
Love triangles are obviously very popular and not realistic at all but at least they can be entertaining to read. A trope which I've been noticing a lot in YA recently is when a character, usually a girl, needs someone, usually a boy, to "fix" her and it's just frustrating to read books where a teenage romance just solves all the problems in someone's life. As much as I love a good cutesy romance, that's not how real life works!
A popular series that you have no interest in reading.
I've definitely mentioned this before but the Delirium series is not one that I'm going to finish. Also, The Darkest Minds by Alexandra Bracken. They're both dystopian novels and I'm just not interested in the genre anymore. All dystopian novels have similar plots and storylines so I feel like both of these will be quite predictable and boring. If I read them a few years ago, I would have loved them but now, I have no interest in them.
The saying goes "The book is always better than the movie", but what movie or T.V. show adaptation do you prefer more than the book?
This is the trickiest one! I'm going to go with Fantastic Beasts and Where to Find Them because the book is just a textbook about magical creatures but the movie is this wonderful adventure through New York. Also, Newt Scamander is such a sweetheart – finally some positive Hufflepuff representation yay!
---
Did you agree with me on any of these? What are some popular books that you don't like?