Top Ten Tuesday is a weekly meme hosted by The Broke and the Bookish.
This week's theme is 'Things you want to see more of in books'
---
1. Strong female friendships
I've read too many books which portray girls hating girls and talking bad about other girls and I find that really annoying. I want to read more books where girls support each other and talk to each other about things other than boys and love.
2. Female/Male friendships
As much as I love the friends-to-lovers trope, I'd like to see more platonic male/female friendships in YA lit. They're actually very rare!
3. Only children
As an only child, I must say that we are very underrepresented in literature. I love reading about sibling relationships but I feel so alone after reading them and cannot relate cos I have no siblings. I want to read more books about only children and their lives. WE'RE NOT ALL SPOILED BRATS I PROMISE!!1!
4. Fleshed out side characters
Side characters get overlooked so often and it's so sad.
They're important to the story and they deserve to have personalities, not just be there to advance the plot!
5. Plot twists that will make me go WHOA WHAT THE FUCK JUST HAPPENED HERE
Maybe it's because I've read a lot of books but so many of the stories I read feel very predictable to me now. In my notes, I usually call the 'plot twists' and when they happen, I feel kinda awesome for knowing what happened but also a bit disappointed because nothing is better than that feeling after reading a shocking ending and going WHAT HOW WHEN WHERE.
6. Couples being cute and couple-y
Too many YA contemporary books show the inception of a relationship but end when they get together. I like having an epilogue or a few chapters of just seeing the couple being cute and swooning at all the sweetness ❤ and then crying about being forever alone myself.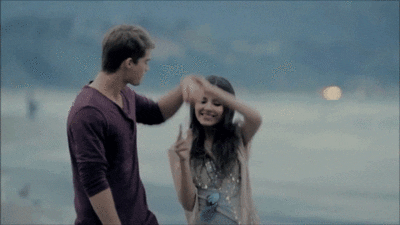 7. DIVERSITY
I'm so happy that there is more representation of minorities in literature now but there can still be so SO much more, so I wanted to mention diversity here! 🙂
8. Mental illnesses like mutism and anxiety
Like I've said in previous posts, reading about mental illnesses has really opened my eyes and I'd like to read more books with representation of mutism and anxiety because these are two that I don't really understand much.
9. Magic schools
I need a Hogwarts part 2. Pls.

10. Students actually studying
So many of the books I read are set in high school/college but very few actually show the students studying. WHAT IS THIS NONSENSE?! As a student myself, I find this so unrealistic. I want to see people worrying about grades and college and being frustrated by the amount of work we have. That's so much more relatable. Almost everyone my age prioritizes academics so why are characters my age exempt from this?? WE MUST ALL SUFFER TOGETHER.
(I have two exams to go so I went a bit overboard with the studying gifs cos they're too relatable for me right now. Sorry not sorry :P)
---
What are some things you want to see more of in books? Do you agree with any of the things I said? Let me know!