3.5 stars
Publication Date: August 1st, 2017
In high school, Charlotte Windham was a typical student going through an awkward phase — glasses and all. She harbored a crush on Garrett Stephens, the teen heartthrob everyone can't help but fall for during that unfortunate ugly duckling phase of one's teen years. Flash forward fifteen years later, and Charlotte and Garrett have a second chance encounter at a Los Angeles restaurant. However, this time around, Charlotte has leveled the playing field. She's a bestselling novelist and no longer "Glasses," the humiliating nickname Garrett called her in high school. In short, she's a catch now and, thanks to corrective eye surgery, it's not just her eyes that see better…so does her heart! Garrett hasn't fared poorly either, transforming from teen heartbreaker to adult lothario. A now successful professional golfer, he's recently suffered a major setback in the form of a possible career-ending injury. With the upper hand, can Charlotte forgive Garrett for his past ways, and for his more recent Don Juan lifestyle? Will she even want to? And, can Garrett change his ways for a second chance with Charlotte, who may just be the perfect fit for him?
---
I was sent an eARC of this novel from the author for review. All opinions are my own.
---
I am terrible at replying to review request messages but Lisa Becker's email stuck out to me because it started with the line, "Raise your hand if you had an unrequited high school crush?"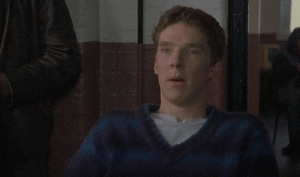 If you've gone through the same thing, you know that the struggle is real.
I thought the premise was cute and that this would make for a great rom-com. (Also, has no one ever fantasized about meeting their high school crushes in the future as confident successful women?)
I flew through this book in just two sittings. It's very short and the writing is simple and easy to read. Most of the book consists of banter between Charlotte and Garrett which is so cute and was so much fun to read. I was smiling throughout while reading.
The friend to lover trope is one of my favourites and this book executes it very well. I enjoyed reading how the relationship between Charlote and Garrett changed gradually throughout the story. Despite this being a short story, the pacing was perfect and the romance did not feel rushed at all.
The side characters in the story had distinctive roles and were a great addition to the story. Since it is a contemporary and is character driven – the side characters added something extra to the book. I loved all the friendships and sibling relationships in the book and how genuine they felt. It was a very realistic book in terms of those.
There is not much I disliked about it (because it has cute banter and great characters – what more do you need in a contemporary really?) but the one thing that bothered me throughout was that the only reason Garrett noticed Charlotte fifteen years after high school ended, and not when she was right in front of him, was because she was suddenly pretty and not as awkward looking as she was in high school. Sure he fell in love with her personality later on, but the fact that he wouldn't have noticed her at all if she still had glasses just bugged me a little bit.
Another thing that I noticed, which didn't really bother me but I just thought was a bit odd was that the words 'giggle', 'laugh' and 'moan' were used way too many times. Would have liked some synonyms, but I'm just nitpicking now.
Overall, it was a cute story and I recommend this to readers and lovers of romance novels. This was the first book I read by Lisa Becker but it most certainly will not be the last.
---
Lisa Becker is a romance writer whose previous novels include Click: An Online Love Story, Double Click and Right Click. The books, about a young woman's search for love online in Los Angeles, have been called, "a fast read that will keep you entertained," "a fun, quick read for fans of Sex and the City," and "hard to put down." The first in the series was optioned for a major motion picture.
Lisa's writings about online dating have been featured in Cupid's Pulse, GalTime.com, Single Edition, The Perfect Soulmate, Chick Lit Central and numerous other book blogs and websites.
As Lisa's grandmother used to say, "For every chair, there's a rush." Lisa is now happily married to a man she met online and lives in Manhattan Beach with him and their two daughters. So, if it happened for her, there's hope for anyone!
Website | Facebook | Twitter | Instagram | Goodreads | Youtube